Report a Lost Pet • Update Microchip Registration • Adopt a Pet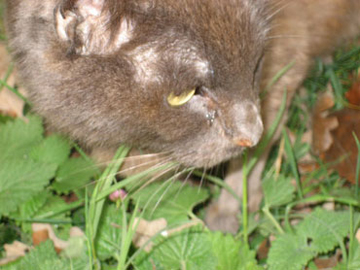 George, the cat was missing for 13 years. Because of his microchip, he was returned to us on November 5, 2008. He is our Microchip Miracle!
We were stunned. Wednesday, November 5 2008, we received a phone call from the county Animal Control office. A cat had been brought in that day, found in the south part of town. Following their standard procedure, they scanned him and discovered he had a microchip. They traced the number to me and notified me that they had George.

The miracle part - George disappeared in June 1995. Frankly, everyone is stunned. No one who has so far heard this story has ever heard about a pet recovered after so long, and this one is entirely due to the microchip and the fact that we live in the same place with the same phone number.

To Avid - we will always be grateful. This is an amazing miracle.

To everyone - Yes, he was debilitated, but he was back home and getting care. No, he wasn't abused and hadn't been on his own the entire time. He was extremely affectionate and constantly purring. Although he came back in very poor health, we were hopeful we could help him recover to enjoy his old age. At 16 years old we took it one step at a time and he was happy!

Here's what I wrote about him about years ago after searching with no luck. George's story.

Reunited with our cat George after 13 years. Click here for the rest of the story.

Photos of George Click here .





Do you have room in your home for one more special pet? These difficult times have hit everyone hard, including the poor little creatures in animal shelters. If you can spare a little extra space for one more small bed and feed one more little tummy, find a nearby animal shelter and adopt a new companion. They need you.
Here's more information about adopting a pet.

If you live in Sonoma County, please visit a local shelter. At right is one of those hoping for a good home.


Homes needed in Sonoma County, California

Click here for more information.
Resources
»George Updates
Health Issues
Poison!
A Lost Pet
Microchipping
If Your Pet Gets Lost
Quality of Life
When a Pet Dies
Sonoma County Shelters
Adopting a Pet
Volunteering
Pet Assisted Therapy
Fostering
Rescue
Email
Interesting Links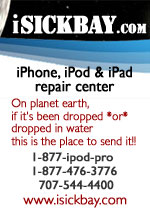 iPhone/iPod/iPad Repairs