Lost and Found Programs
Have you ever lost a pet? Were you reunited? Well, can you imagine the joy in reuniting lost pets with their people? That's what volunteers who work in Lost and Found programs try to do. It's a very difficult job to do, partly because of the differences in the way people describe pets.
One of the other problems is that often people look for their pets too late, or in the wrong shelter. Here is some very important advice about how not to loose your pet, and what to do if it happens.
George's tips on how not to lose your pet, and what to do if it happens.
Visit all local Shelters right away, and fill out a Lost Pet Report
If your pet has a Microchip, register and keep your contact information up-to-date
License your dog with your local animal control agency
Register your cat with local shelters
Microchip if you haven't already
Even knowing these things, some pets do get lost, and do end up in shelters. Shelters need people to spend time trying to match Lost Reports with the pets that come into the shelter. It is a very important job, and requires a good deal of follow up. Maybe you're someone who would find that a rewarding volunteer job.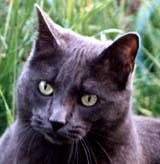 Homes needed in Sonoma County
Click here for more information. If you can spare a little extra space for one more small bed and feed one more little tummy, find a nearby animal shelter and adopt a new companion. They need you.