Report a Lost Pet • Update Microchip Registration • Adopt a Pet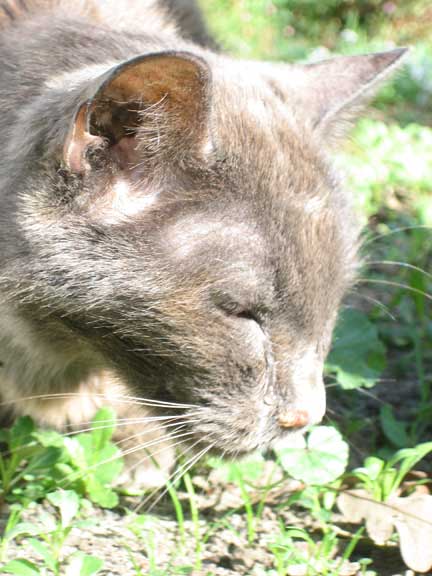 George, the Cat
Spring 1991 - December 2008
(missing between June 1995 to November 2008)
If it weren't for George, we may not have continued to run this site.

Click here for the full story.


---
Homes needed in Sonoma County, California

Click here for more information. Do you have room in your home for one more special pet? These difficult times have hit everyone hard, including the poor little creatures in animal shelters. If you can spare a little extra space for one more small bed and feed one more little tummy, find a nearby animal shelter and adopt a new companion. They need you.
Here's more information about adopting a pet.

To learn more about the pets who are currently awaiting they're forever homes, please visit a local animal shelter.





Have you heard about LoveAnimals.org? LoveAnimals.org is a non-profit crowdfunding website that helps animal charities connect with donors to raise money for critically needed projects. Pets, wild animals, farm animals and aquatic life are all able to benefit, regardless of location or need. All it takes is visiting the website and choosing a project of interest to you. Please check it out. You may be able to help with
medical expenses for Roger, the kitten thrown from a car in Colorado
or Triple Me Mac Equine Sanctuary buy hay for the winter
or donate to the installation of solar panels at Pacific Primate Sanctuary
or any of the many other critical projects. Click here now!
Resources
»George, found after 13 years!
Health Issues
Poison!
A Lost Pet
Microchipping
If Your Pet Gets Lost
Quality of Life
When a Pet Dies
Sonoma County Shelters
Adopting a Pet
Volunteering
Pet Assisted Therapy
Fostering
Rescue
Email
Interesting Links